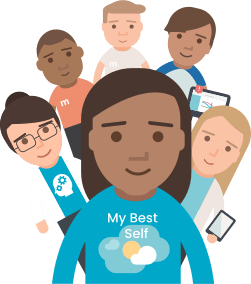 Concierge Care
We all play a role in improving and protecting our own mental health, choosing effective treatments, managing long-term challenges and conditions, living our best life, and becoming our best self. At Mindoula a hand-picked concierge care team provides the support and navigation to effective treatment you need to achieve your mental health goals… and often those of a loved one too.
What Our Program Offers
Our Concierge Care Program is comprised of four elements:

24/7 Support
Around-the-clock virtual and in-person case management

Psychoeducation & Skills Training
App-based content and virtual coaching to help self-manage complex challenges.

Provider Referrals
Help for you or your loved ones in finding the right providers
Featured Service Offering: Benefits Assistance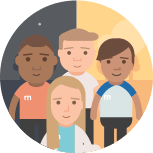 We help individuals and families filing for Medicaid, Medicare, SSI, SSDI, food stamps, and housing vouchers. We also help people find new insurance, file claims for the insurance they already have, advocate for them with insurance companies and providers, complete related paperwork, and provide benefits counseling. If benefits change or get canceled, we help contest these changes. We also help when time off from work is needed due to a disability.
18 Things We Do Most
Benefits Counseling and Coordination (including filing for Medicaid, Medicare, SSI, SSDI, food stamps, and housing vouchers)
Life Skills Training
Housing Support
Psychosocial Support & Social Skills Training
Empathetic Support
Problem-solving / Decision-making Support
Medication Adherence
Vocational Skill Training & Career Guidance
Academic Support
Provider Coordination (including linking members with providers in their network and referrals to IOP, PPHP, Residential Rehabilitation, Detox, Crisis Beds, and Addiction Treatment)
Community Resource Support
Emergency Medication Appointments
Family Conflict Resolution / Family Work
Administration
Organization
Micro & Macro Therapies
Drop-in Support
Crisis Intervention/Resolution